Ke kohola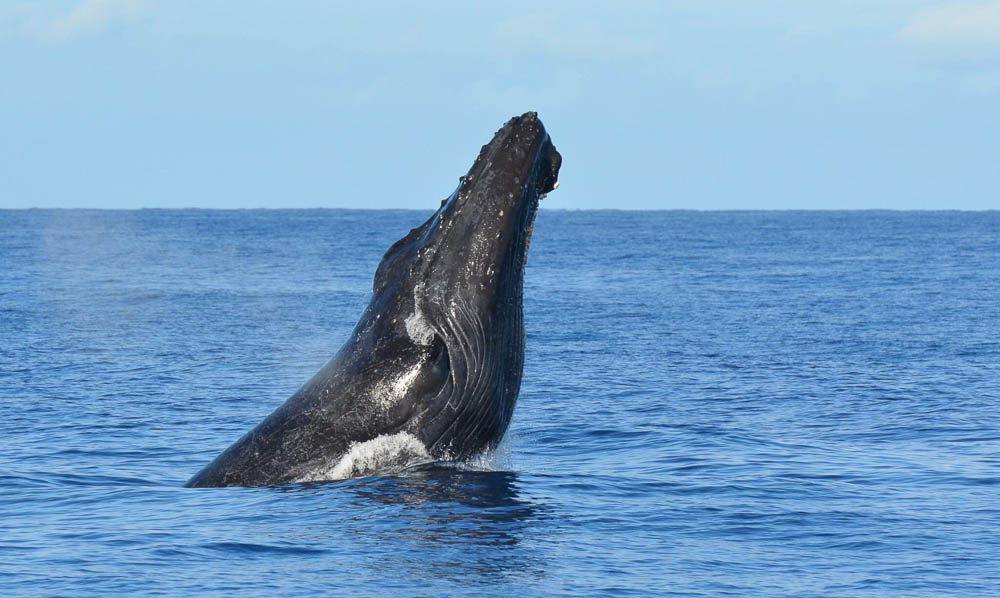 Ocean Sports
On a much larger scale, Hawaii's biggest native species is a seasonal visitor to waters around the island. Kohola, the humpback whale, is noted in the Kumulipo, Hawaiian chant of creation, in the Second Era. "Hanau ka palaoa noho I kai" (born is the whale living in the ocean).
Magnificent animals, the whales come to the warm waters of Hawaii and Maui in the winter months to give birth, and nurture their calves. From shore, it's possible to see whales spout and puff water vapor, slap fins and tails on the surface or perform splashing aerial breaches.
In Kawaihae, visitors can see the "Hill of the Whale," Puukohola Heiau National Historic Site. King Kamehameha I had this temple constructed at the advice of his trusted kahuna, who prophesized that if done, the King would unite and rule all the Hawaiian Islands. Puukohola is one of the sites for the National Marine Sanctuary Foundation's annual whale count, taking place on the last Saturday of the months of January, February and March.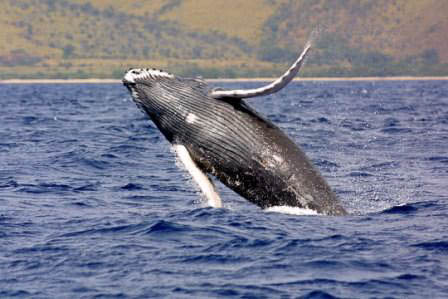 Ocean Sports
Visitors are encouraged to come and help with the whale count. NMSF also offers a free humpback whale program every Friday from 9 a.m. to 12 p.m. at Puukohola. For more information, call 882-7218.
Puukohola Heiau National Historic Site
62-3601 Kawaihae Road
Kawaihae, HI 96743
www.nps.gov/puhe
Ocean Sports is just one of the Island's professional whale watch cruise providers, running from December 1 to April 15. Operating within safe distances, their boats take guests into the humpback territory, where mama whales play with their babies, males splash and crash to attract attention. Hydrophones lowered into the water allow passengers to even eavesdrop on whale song.
Ocean Sports also offers educational snorkel adventures, with marine life talks by seasoned crew members in addition to instruction. The presentation includes Hawaiian names for fish and possible reasons for the high rate of endemism on Hawaiian reefs, as well as care of the fragile reef ecosystem.
Hawaii Ocean Sports is open daily, 7 a.m. to 9:30 p.m. with several locations in West Hawaii, including the "Whale Center" in Kawaihae, a good starting point, with photo displays and whale watch information.
808-866-6666
www.hawaiioceansports.com
Na apapapa, the reef
In Kona, the Kahaluu Bay Education Center provides another great way to learn about Hawaii's native species who live in the bay: fish, shellfish, corals, sea urchins and other residents of the reef.
Established in 2011 to promote "reef etiquette, "the Center welcomes over 400,000 visitors per year. An information truck with seven-minute video teaches about the bay's fragile ecosystem, including corals, various fishes, sea urchins and marine life. Snorkel gear rentals are also available on site, with free bay orientation.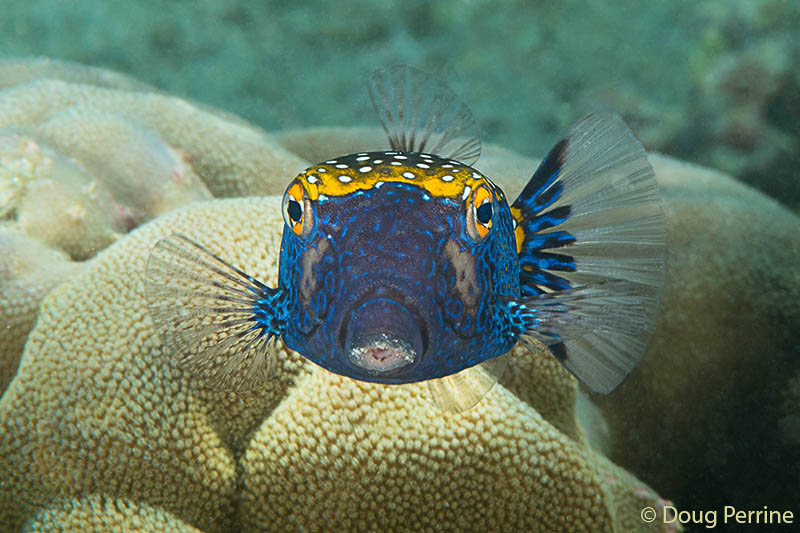 Doug Perrine
"We are educational volunteers, aloha ambassadors," says Director Cindi Punihaole Kennedy. "It is very important for us to educate visitors how to take care of the reef. We are very blessed, very fortunate."
Kahaluu Bay Education Center is open from 9:30 a.m. to 4 p.m. every day that the park is open (closed only in the event of hazardous conditions).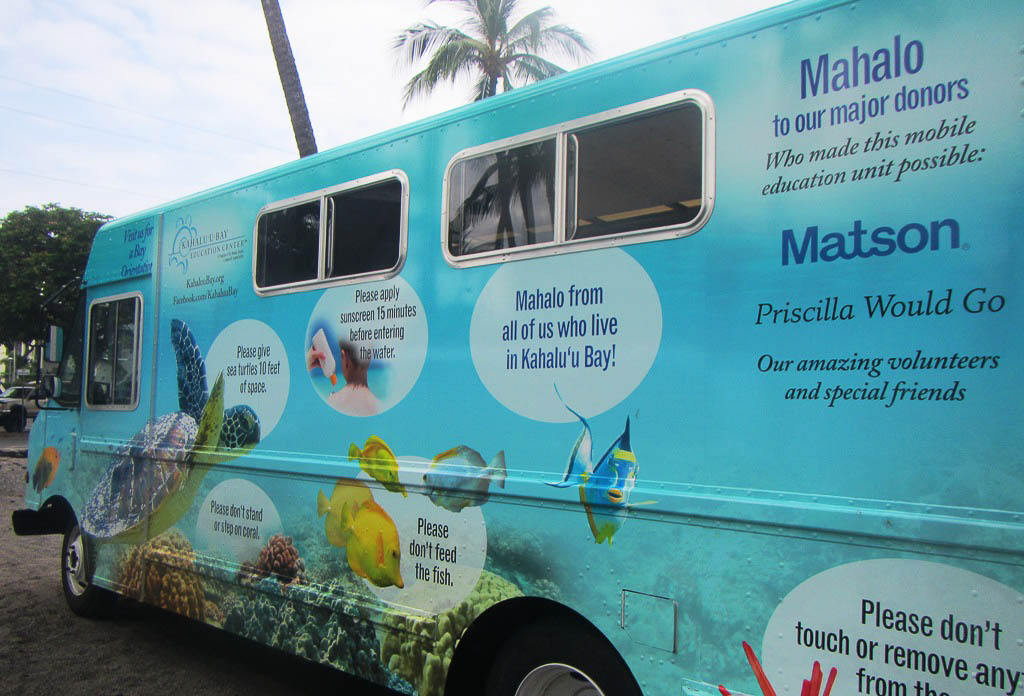 Kahaluu Bay Education Center

78-6710 Alii Drive
Kailua Kona, HI 96740
808-887-6411
http://kohalacenter.org/kbec

For more ocean adventure options visit www.gohawaii.com/hawaii-island